WAYS TO GIVE
Give Now
Help us end hunger in Orange County. More than 90 cents of every dollar we spend goes directly to feeding the hungry.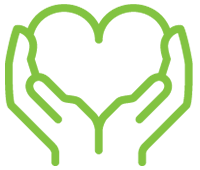 Give Monthly
Pledge weekly, monthly or yearly and become a CommUNITY Circle member to help us ensure that families, children and seniors don't go without the food they need.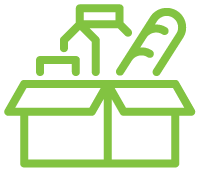 Give Food
For gifts of food from individuals and food drives, we are happy to connect you with a Second Harvest partner or pantry near you. We also welcome food donations from food manufacturers.
OTHER WAYS TO GIVE
There are many more ways to help Second Harvest ensure all are well fed in OC.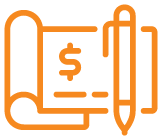 GIVING BY CHECK
If you would like to make a donation by check, please make it payable to Second Harvest Food Bank of Orange County and mail it to:
Second Harvest Food Bank of Orange County
Attn: Development Department
8014 Marine Way
Irvine, CA 92618
FOR DONORS WHO SENT US GIFT(S) BY CHECK:
We will provide an Annual Statement that lists your charitable gift(s) from the prior year for your records by the end of February. If you would like a gift receipt before then, please email us at [email protected] and we would be happy to provide one.
DONATE CRYPTOCURRENCY
Second Harvest now accepts crypto! Donating cryptocurrency is a non-taxable event, meaning you do not owe capital gains tax on the appreciated amount and can deduct it on your taxes. This makes Bitcoin and other cryptocurrency donations one of the most tax-efficient ways to support Second Harvest.

LEGACY GIVING
You can make a lasting impact for years to come on the lives of local food-insecure children, families and seniors by including Second Harvest in your will.
This free estate planning tool makes it simple to get started. You can write a legal will or trust at no personal cost and include the necessary language to ensure all are well fed in Orange County for years to come.
If you've already created a gift in your will or trust, please let us know by filling out this form!
You may also name Second Harvest as a beneficiary of a retirement or savings account, life insurance policy or charitable trust.
Click here for more detailed information or contact Christine Montevideo, Senior Development Manager:
Call 949-208-3150 or email [email protected].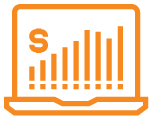 DONATE STOCKS, SECURITIES & MUTUAL FUNDS
Donations of stock can be made by utilizing our free online resource or by contacting your broker and requesting that the desired number of shares be transferred electronically to Second Harvest's account.
Our online stock giving resource makes it simple to get started. You can learn more about your potential tax savings, access our Depository Trust Company (DTC) information and complete the necessary paperwork online to support Second Harvest and our hunger relief efforts with a gift of stock. Learn more and access our transfer information here.
Watch this quick video to learn more about The benefits of giving stock.
IRA ROLLOVER
On December 18, 2015, the IRA Charitable Rollover was passed by Congress and signed by the President, making it a permanent law.
The bill, known as the PATH Act, is retroactive to December 31, 2014. It allows taxpayers aged 70 1/2 or older to donate up to $100,000 directly from their Individual Retirement Account to a charity without treating the distribution as taxable income.
This online resource makes it easy to learn more about your potential savings, fill out the necessary paperwork and complete your IRA gift to ensure all are well fed in Orange County.

HONORARY GIFTS
Honorary gifts are a great way pay tribute to those you love. Your donation will ensure that children won't go to bed hungry and seniors won't have to choose between food and medication.
You can make a gift that gives back in the name of a loved one. Honorary gifts celebrate birthdays, anniversaries or the memory of loved ones. Please contact Christine Montevideo, Senior Development Manager: Call 949-208-3150 or email [email protected] to find out more.

WORKPLACE GIVING
You can help end hunger through your company's workplace giving program and if your company has a matching gift program, you can double your impact.
Check with your Human Resources Department to see if your company offers a matching gift program. Just mail or fax your company form to:
Second Harvest Food Bank of Orange County
Attn: Development Department
8014 Marine Way
Irvine, CA 92618
Fax 949.653.0700
For more information on how to donate through workplace giving, click here.
IN-KIND DONATIONS
Second Harvest welcomes donations of equipment or services that will help us feed the hungry. There are many opportunities to give your talents as a professional or to donate gently-used equipment such as refrigerated trucks. For a current list of opportunities, please email [email protected]

RETAILER REWARDS PROGRAMS
Donate to Second Harvest Food Bank just by doing your regular shopping! Many retailers have programs that help you give back to your favorite nonprofit. Click on the link below for information on how to do it.
Food Drives

TRADITIONAL FOOD DRIVES
Many of our partners and pantries will accept your individual food donations or those from food drives. Please click here to find a location near you. Please note that Second Harvest no longer accepts these donations directly so that we can focus on providing the highest levels of food nutrition and quality for those we serve, as well as processing bulk pallet and truckloads of food from local and national commercial manufacturers and distributors that meet the current high volume of need.

VIRTUAL FOOD DRIVES
Virtual Food Drives are one of the best ways you or your company can make a difference in this challenging time. Join us in our mission to provide food and nutritional security for all in OC! Click here to read more, or set up your individual or corporate Virtual Food Drive here.

FOOD INDUSTRY DONATIONS
Donated food from manufacturers, retailers, distributors, farmers, packers and others helps us feed hundreds of thousands of people every month. Click here to learn more.
VOLUNTEER
Thank you for your interest in volunteering with Second Harvest Food Bank! We are grateful to have a tremendous community working alongside us to ensure all are well fed in Orange County. On behalf of our team here at Second Harvest as well as those we serve, thank you!
In order to keep everyone safe and healthy, we ask that volunteers stay home if you are not feeling well.
Please note: We open shifts on the first of every month at 8:00 AM PST. Check back on the first of each month to see more volunteer opportunities listed.
VOLUNTEER OPPORTUNITIES
Join us as we plant, harvest, weed and maintain the fields of Harvest Solutions Farm located just down the road from our food bank in Irvine, CA. Harvest Solutions Farm currently welcomes volunteers ages 7 and older with adult chaperone.
Click HERE to download and print the Harvest Solutions Farm Waivers for youth volunteers.
If you have questions about volunteering at Harvest Solutions Farm, please email: [email protected].
DISTRIBUTION CENTER
Volunteer with us at our Distribution Center in Irvine! Participants assist in a variety of projects that help us process food to send out to our community. Our Distribution Center currently welcomes volunteers ages 13 and older with an adult chaperone.
Click HERE to download and print the Distribution Center Waivers for youth volunteers.
If you have questions about volunteering at our Distribution Center, please email: [email protected].
COMMUNITY FOOD DISTRIBUTION
Second Harvest provides food to those in need through our amazing network of more than 250 Community Partners. When partner sites need additional volunteer support, we assist by making those opportunities available.
COMMUNITY SERVICE
VOLUNTEER SERVICE HOURS
We are only able to verify volunteer hours on the day of service. If you require hour verification for school or community service, please bring your form with you so our volunteer team can sign off on your hours the day of your shift. We are unable to make exceptions.
COURT-ORDERED COMMUNITY SERVICE INDIVIDUALS
All court-ordered volunteers must be referred through OneOC. For information on court-ordered community service, please click here.
FOOD INDUSTRY
DONATIONS
Second Harvest's Food Sourcing Department serves the needs of donors, community partners and the food insecure in Orange County. Whether you're a manufacturer, distributor, retailer, restaurant, hotel or caterer, we have a program that will transfer unwanted food directly to those in need so no food is wasted. It's a true win-win. Contact us here and a Food Sourcing Team member will reply.
With food safety being our #1 priority, Second Harvest staff and community partners are trained in the inspection and handling of food for safe consumption and follow strict guidelines for record keeping, food handling and distribution. In addition, donors are protected from liability by the Good Samaritan Law.
FOOD MANUFACTURERS
Donate food that's safe for consumption but has been discontinued, approaching its best-by date, overstocked, out-of-spec, a test or promotional product or needs to be removed for inventory.
Some of our generous donors include: Legacy Farms, Frieda's Specialty Produce, Flowers Baking Company, OC Produce, Veg-Land, Kellogg Company, Heritage Foods, Schreiber Foods, Danone White Wave, General Mills and more.
GROCERY STORES
We give you a safe and efficient way to donate:
Meat
Dairy
Deli
Produce
Bakery
Frozen items
Shelf-stable items
Non-food health and beauty items
We make scheduled pickups in temperature-controlled trucks and deliver your donations directly to community partners, ensuring peak freshness.
Our current grocery store partners include Walmart, Sam's Club, Kroger (Ralphs, Food 4 Less), Albertsons/Vons/Pavilions, Target, Gelson's, select Trader Joe's locations, Aldi, Amazon Fresh, Costco Wholesale, Smart & Final, 99 Ranch, Grocery Outlet and Sprouts.
FOOD VENDORS
Since many food categories are not donated in sufficient quantities, we must purchase them in bulk. If you'd like to bid on these opportunities, please contact us at [email protected].
OTHER FOOD DONATIONS
EVENTS
If you have an event with leftover food, with advanced notice we can help get it to those in need. To learn more please contact us at [email protected].
RESTAURANTS & FOOD SERVICE RESCUE PROGRAM
We can deliver your unsold prepared and perishable food or event leftovers directly to our smaller community partners. We provide donation records for your tax purposes.
Our current restaurant partners include Disneyland and Orange County School Districts.
For more information, please contact us at [email protected].
SPECIAL THANKS
Thank You From the Bottom of Our Hearts!
Every day thousands of men, women and children look to Second Harvest to provide food for their next meal. Without your donations, we'd have to turn them away. We are so grateful for your generosity as we work to ensure all in Orange County are well fed.
Thank You to Our Corporate Partners (FY2022)
Thank You to Our Annual Donors (FY2022)
1st United Methodist Church of Seal Beach
3M Foundation, Inc.
Thomas and Bonnie Abate
AbbVie Employee Engagement Fund
Affordable Housing Access, Inc.
Alaska National Insurance Company
Albertsons, Vons, Pavilions
Joyce and Robert Aldoroty
Laurie and James Allen
Kristen Allison
Sean Ambrosius
William and Fay Amneus
Don and Ginger Anderson
Anthem Foundation & Social Responsibility
AP Design Professionals Insurance Services, LLC
Elaine Archer
Dorothy Ressel Arens
Noam and Heidi Arzt
Roxanne Austin
The Bandai Foundation
Bank of America Charitable Foundation
Margaret Barbour
Nicole Baril
Robert and Coco Barnum
Robert Bartholomew
Alia Batniji
Beachpoint Apartments
Julia and Robert Beaton
Beim Foundation
Tammi and Kurt Belcher
Phil Belling
Torsten Bengtsson
Carole and Ronald Berg
R.G. and Lynn Biggs
BNBuilders, Inc.
Boeing
Walter J. Bransford
Christopher and Danielle Bressoud
Michael and Kathleen Brett
Mike Brett
Joseph and Susan Brezin
Seth Brindis and Stephanie Reich
Kathy Bronstein
Michelle Burge
Dan L. Burk
Sheral and Steve Burke
David and Mary Byrne
Caliber Collision Centers
California Association of Food Banks
California Foundation for Stronger Communities
Bridget and Argyle Campbell
The Capital Group Companies Charitable Foundation
Kate and Peter Carlton
Jacqueline and Michael Casey
CDF Labor Law
Matthew and Jennifer Chapman
David Chen
Richard Cheek
Mary Chiappetta
Charmie Chirgwin
Shirley and Clark Chow
Citizens Business Bank
City National Bank
David R. Clare and Margaret C. Clare Foundation
Kenneth and Patti Clasen
CMGRP, Inc.
Sue Coder
Carrie and David Coffaro
Coldwell Banker Residential Brokerage
Frank and Helen Comerford
Roxanne and Bill Comrie
Linda Coss and Joseph Kaplan
CM & Edna P. Cotton Family Foundation
Iovanna and Stephen Couig
Cox, Castle & Nicholson LLP
Crocs
The Crean Foundation
Sean Culmer
Curci Fund
David and Heidi Current
Yvonne Curry
Richard Daly
Debra David
David and Michele De Wenter
Leah Decono
Anne Devore
DevTo Support Foundation
Patrick and Mary Dirk
Disney VoluntEARS
The Disneyland Resort
Michael DiStefano
Documotion Research, Inc.
The Dorsey & Whitney Foundation
Lizette Du Pribus
Thomas E. Duff*
Early Autumn, Inc.
Patricia and James Edwards
Edwards Lifesciences Foundation
Fredrick Ekstein
Margaret E. Elliot*
Enterprise Holdings Foundation
Envista Legal Department
Essex Portfolio
Susan and Mike Etchandy
Fanticola Family Foundation, Inc.
Massy Farzine
Chip and Helen Fedalen
Feeding America
Ellen Feldberg-Gordon and Michael Gordon
Erica and Jerry Fink
The Fluor Foundation
Rachel Fowler
FR Vehicle Solutions, LLC
Richard Frank
Tracy Friedmann
Friedman-Kline Family Foundation
Arline Fritsche Trust
Fry Family Foundation
Catherine Gale
Jordan Gandhi
Trudi and David Gartley
The Gavel Group
Joel and Jeanne Geldin
General Mills, Inc.
Steven Gex
Beverly S. Gifford
Ali Gilani and Samah Haggag
Cheryl Glover
Golden State Foods Foundation
Goodman North America Management, LLC
Google
Granite Properties, Inc.
The Green Goose Fund
Greystar Products
Jeffrey M. Griffith
William Grover
Carmen and Barbara Gullo
Timothy and Amy Guth
Lorraine and Thomas Gyulay
The Habit Restaurants, LLC
Gail and Ed Haft
O.L. Halsell Foundation
Rondell and Joyce Hanson
Karen and Daniel Harley
Jill and Tim Harmon
David and Diana Hasenbalg
Kathleen Hawley
Healthpeak Properties
David W. Hearst, Jr. Foundation
John and Barbara Heffernan
Brenda Heller
Heritage Fields El Toro, LLC
Harald and Courtney Herrmann
The Hexberg Family Foundation
Deborah and Robert Hinderliter
George Hoag Family Foundation
Larry and Helen Hoag Foundation
Hoag Memorial Hospital Presbyterian
Peter and Toni Hoffman
The Hohener Family Fund
Robert and Candace Holland
Nathan Holthouser
Timothy Hopkins
Charles and Tamara Horstmann Charitable Fund
Susanna and Will Hugelshofer
Hunsaker & Associates Irvine, Inc.
Huntington Gardens
Trust of Ruth Ann Hyson
Hyundai Motor America
International Paper Foundation
Georgina Jacobson
The Alan K And Cledith M Jennings Foundation
Vidya and Sishir Jhaver
Jason Jilk
JMAC Lending, Inc.
J and C Jodhka Family Foundation
Johnson & Johnson
Karen J. Jordan
Nicole and Stephen Joseph
S. Michael and J. Lynn Joseph
Gaynelle Joyce
JP Morgan Chase
Judicate West
Kaiser Foundation Hospitals
Diane and Michael Kalmonson
Goli Kalkhoran
Carol Kaminskas
Paul Kariya
Anna and Christos Karmis
Dino Katsiametis
Kehl Family Fund
Jennifer Keller
Brian Kelly
The Kelsey Family Foundation
The Alberta S. Kimball – Mary L. Anhaltzer Foundation
Janan and Bradley Kissler
Scott and Susan Kisting
Kiva Foundation
Lisa Klarin
Andrea Klein
Kojian Family Foundation
Frank and Sharon Komin
Kore1, LLC
KPPB LLP
The Kroger Co.
Phyllis Kruckenberg
Latham & Watkins, LLP
Diana M. Leach
Ledcor Management Services, Inc.
Ed and Mindy Levin
Liberty Commercial Finance
loanDepot
The Loftus Family Foundation
Drew Londgren
Mike Long
Los Angeles Chargers
Los Angeles Rams Foundation
Anne L. MacPherson
James MacPherson
Diane Madison
MassMutual
Kim Massoudi
Kent and Lisa Matranga
Trevor Mauch
Mazda Foundation (USA), Inc.
Stephen and Susan McArthur
Kimberly McCord
Rae Mccormick
McGraw-Hill
Stefanie McKim
John McQuade
John and Rosetta Michel
Jon and Denise Miller
Katie Miller
Mission Hospital Regional Medical Center
Kelly and Thomas Mitchell
Michael and Ann Mitchell
The Moca Foundation
Pamela Muir
MUFG Union Bank Foundation
The Peter and Mary Muth Foundation
Nancy Naftel
National Charity League Newport Beach
Nationwide Foundation
NBC4
Alison Needham
Newport Dunes Resort
Nordstrom, Inc.
Micki S. Nozaki
Oakmont Family Fund
Joseph and Ann Obegi
Jane Olin and Tim Jerkovich
Bill and Lorelei O'Neill
Orange County Farm Bureau
Orange County United Way
Regina and Stephen Oswald
Larry E. Overman
Pacific Life Foundation
Pacific Western Bank
Parker Hannifin Corporation
Parallel Capital Partners
Glenn Pascall
Robert Peirson
Penn Mutual Life Insurance Company
Sheila and James Peterson
Jill Petroff
Phileo Foundation
Phoenix Planning and Construction Services, Inc.
Nicole Pierce
Chris Pounds and Gerardo Okhuysen
John Powell
Paul and Terri Quaranto
Quicksilver Fund
Carrie Quintanar
Rancho San Joaquin Golf Course
Frank and Joan Randall
Teddie Ray
Roger Reading
Jan and Roy Reimer
Laurie and Kenneth Reiner
Joel Reiss
Mary Rempel
Revival Church of Irvine
Leith Robotham
Michelle F. Rohe
Paul and Donna Rosenzweig
RS Crum, Inc.
Peter and Mary Russo Family Foundation
Rutan & Tucker, LLP
Teri and Bill Saddler
SageKitchen, LLC
Lynda and Tom Salinger
Santa Margarita Ford
SDGE A Sempra Energy Utility
Dolores Seidel
Mary A. Semler
Sempra Employee Giving Network
Jim and Suzanne Schraith
Virginia Schloemer
Robert Schrimmer
Linda Schumann
Kylie Schuyler Hodge and Douglas Hodge
Risa Scott
Leslie and David Seidner
Shishir and Binita Shah
Share Our Strength
Billy Shook
Gail and Gerald Simpson
Susan K. Skara
The James & Glenys Slavik Family Foundation
Veronica and Evan Slavik
Steve and Georgiann Smith
SoCalGas
James Sommerville
Stater Bros. Charities
Richard* & Elizabeth* Steele Endowment
Joan and David Stephenson
Sharon Stevenson
Storehouse Foundation
John and Angela Stollsteimer
Subaru of America, Inc.
Bryan and Dana Sullivan
The Keith and Judy Swayne Family Foundation
Mark Sweetman
TA Realty Associates
The Teague Family Foundation
Thomas/Doe Designated Fund 1
Bart and Deborah Thomsen
TJX Foundation, Inc.
Troy Group, Inc.
UC Irvine Samueli School of Engineering
Ueberroth Family Foundation
Ugalde Family Charitable Foundation
United Healthcare Group Employee Matching Gifts
UPS Foundation
Daniel Vanderpyl
Jazmin Vasquez
Richard and Roxana VerWayne
Vineyard Anaheim
Jon and Robin Visser
Nick Vlahos
Chris Vogt and Julie Larsen
Wallace Air Cargo Group, Inc.
Walmart
Edward Wang
Deborah and Gregory Warren
D B. Watkins
Suzanne and John Welch
Wells Fargo Foundation
Wescom Credit Union We Care Foundation
Western Digital Foundation
James and Carol Westling
Chase Wheeler
Jeff Wheeler
Howard E. Whittaker
Tammy and Tim Winchell
Winslow Maxwell Charitable Trust
Jeffrey and Caron Winston
Joan M. Wismer Foundation
Kathleen and Curt Wohlgemuth
Stephanie Workman
Carl E. Wynn Foundation
Yardi Systems, Inc.
Varooge Yerganian
The Don Yoder Foundation
Young Family Private Foundation
Nancy and Arn Youngman
Trisha Yount
Chris Yragui
Yucaipa Companies, LLC
*Deceased
Thank You to Our Corporate Food Donors (FY2022)
EVENTS
JUNE 1-30, 2023
FOOD FROM THE BAR
Do you work in the OC legal community? Support this month-long friendly competition with your office by sponsoring, raising funds and volunteering to help raise awareness to provide nutritious food for people in need in OC.
Click here to learn more.
SATURDAY, SEPT. 9, 2023
2ND ANNUAL WALK TO FEED OC
Support Second Harvest's second annual Walk by becoming a corporate sponsor and/or registering as an individual participant/team! Bring your entire staff, family and friends to this amazing community building event and fundraiser! #wefeedOC
TUESDAY, OCTOBER 10, 2023
HARVESTERS 31ST ANNUAL FASHION SHOW & LUNCHEON
Click HERE to learn more about the event and Harvesters.
TUESDAY, NOV. 21, 2023 • 11:45 A.M.
"NO LUNCH" LUNCH
Our signature annual event where we come together as a community to reflect on our work from the previous year, as well as look ahead to the year before us. More details coming soon.
ADVOCACY
In fiscal year 2021 through our Community Partners, Second Harvest Food Bank helped an average of 489,000 individuals per month who were experiencing food insecurity. Helping our neighbors in need benefits all of us in Orange County. Children who've had a healthy meal are better learners. Workers perform better in their jobs. Seniors stay active longer.
If you have ideas on how you would like to advocate for Second Harvest and those we serve, please contact us at [email protected].