Hunger affects residents of all ages everywhere in Orange County. Hungry kids lack the energy and focus to do well in school. Hungry adults struggle to perform at work. Consistent access to nutritious food helps fuel focus, productivity and well-being so everyone can thrive. In fiscal year 2021 we:
DISTRIBUTED 59,254,548
POUNDS OF FOOD
FEEDING 489,960
INDIVIDUALS PER MONTH
THROUGH 283
OC PARTNER DISTRIBUTION SITES
WHO HUNGER HURTS THE MOST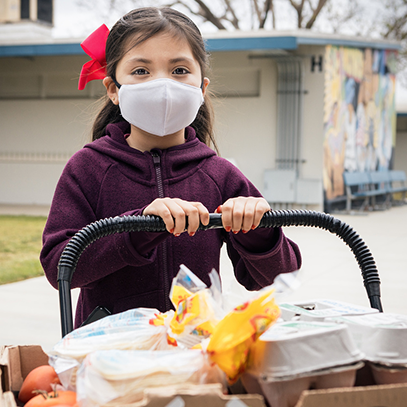 Children
At least one in six children in our community are at risk of hunger. In Orange County nearly half of all public school children rely on reduced or free school lunches for their major source of nutrition. And now that school's out, more kids are going to bed hungry.
Seniors
Among Orange County's low-income senior population, 29.4% are food insecure. As they struggle to stretch their fixed incomes, the rising cost of living means many simply can't afford necessities and are forced to choose between food, rent and medications.
Working Families
Low-income families and individuals are often one paycheck away from hunger. With sky-high rents and an ever-increasing cost of living, it can be impossible to make ends meet. Despite working long hours, these men and women still can't afford food, rent and other basic necessities. Single mothers are especially vulnerable because many lack the support and resources to manage work and the needs of their children.

HOW WE HELP
NUTRITION FUELS
COMMUNITY HEALTH
Why nutrition is important

Healthier families = healthier oc
Nutrition is the key to our community's well-being. Steady, consistent access to nutritious food increases food security and helps build more resiliency for adults and children. Second Harvest provides nutrient-dense food in convenient and dignified locations throughout the county so that we can set those in need up for success in school and at work.
SOURCING
We forecast the need for food using unemployment projections and community need—minus anticipated donations and rescued food—to provide a nutrition-focused food sourcing model.
In addressing food insecurity through establishing nutritional security, our plan prioritizes the sourcing and purchase of:
Fresh fruits and vegetables
Eggs
Dairy
Protein
MEAL PLATE/PRODUCT MIX
Our nutrition strategy includes balancing fresh food with the nutritional content of canned food and shelf-stable items.
We intentionally purchase a mix of items to ensure a full and consistent nutrition pipeline. Using the USDA's My Plate recommendations, we provide nutritious food that can help food-insecure individuals and families maintain good health and energy levels.
THE HARVEST SOLUTIONS FARM
In partnership with the UC South Coast Research and Extension Center (South Coast REC) and local sustainability farming pioneer and Solutions for Urban Agriculture founder A.G. Kawamura, we secured 45 acres for our Harvest Solutions Farm at South Coast REC.
Since the launch in August 2021, our farm has produced over 1.4 million pounds of fresh, nutritious produce that has been distributed to those experiencing food and nutrition insecurity in our community.
CALFRESH
Food banks are only part of the solution to hunger. The CalFresh program or SNAP (Supplemental Nutrition Assistance Program), also helps food-insecure individuals and families put food on their tables.
CalFresh benefits alleviate financial stress and increase access to healthy food. The program also stimulates the local economy with millions of additional dollars spent on food each month. For every meal the food bank can provide, CalFresh provides nine more.
Foundation for a healthy oc
Consistent access to nutritious food options increases food security and supports enhanced community resiliency. By providing fresh fruits and vegetables, eggs, dairy, whole grains and proteins for our neighbors in need, Second Harvest is setting up children and families for success in school, at work and in life.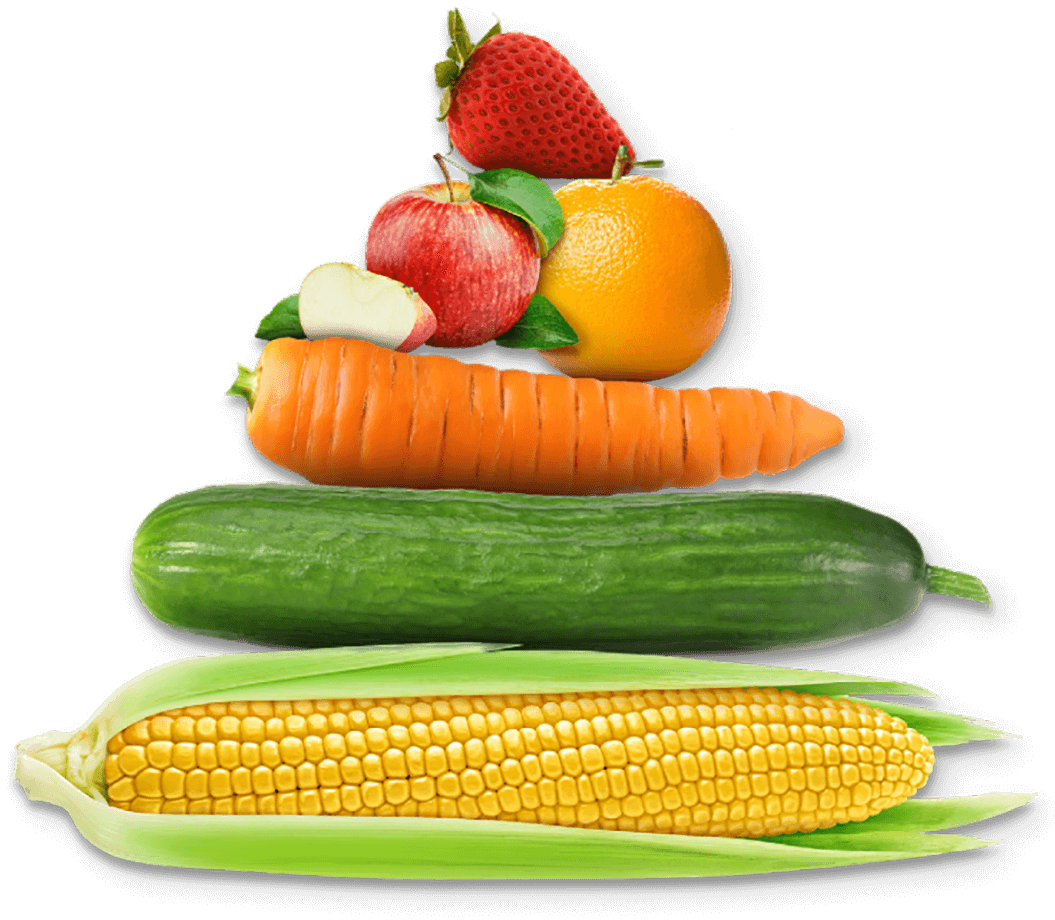 1 World Health Organization, Nutrition, 2021; Poor Employee Health Means Slacking on the Job, Business Losses, Brigham Young University Communications, 2012 | 2 Nutrition and Students' Academic Performance, Wilder Research, 2014 | 3 Nutritional Psychiatry: Your Brain on Food, Harvard Health Publishing, 2020 | 4 Prioritizing Nutrition in the U.S, Journal of the American Medical Association, 2021